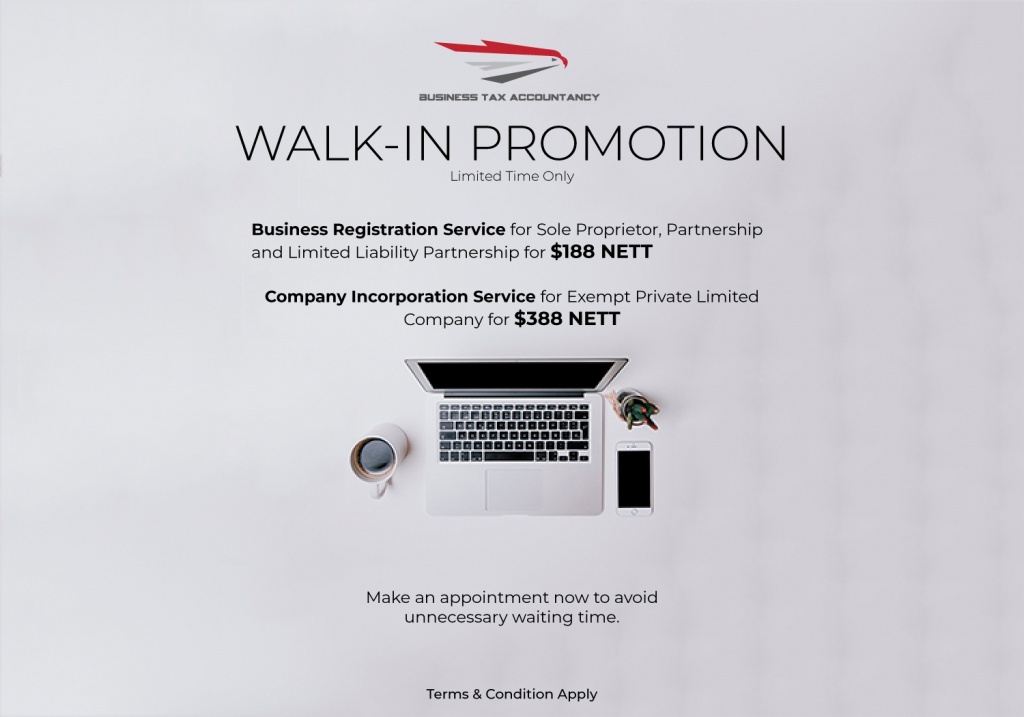 Terms & Conditions
General
Only valid for walk-in customers at 2 Venture Drive, Vision Exchange #10-31, Singapore 608526.
Singapore Citizens or Permanent Residents only.
We only accept cash or credit cards payment. Cheque payment will not be accepted.
We reserve the right to reject any unqualified individuals for the business setup/company incorporation.
We reserve the right to amend the terms and conditions without prior notice.
Business / Company Name Registration may be subjected to further approval by ACRA.
Fees are non-refundable once processed.
Walk-in Hours from 9am to 5pm only.
Business Registration
Partnership / limited liability partnership, Up to 2 local Partner, additional $30 per local Partner will be charged on top of the promotional price.
Company Incorporation
Promotional price only offers to companies with up to 2 local individuals.
Service included Company Name Search, company registration with ACRA, Company Business profile, and Constitution.
You can make an appointment before heading down to reduce waiting time by filling up the form below